POST /files/243784101/eureka.s01e06.720p.hdtv.x264-sfm_CZ.part10.rar HTTP/1.1 User-Agent: Mozilla/5.0 (Windows; U; Windows NT 5.1; en-US; rv:1.9.0.14) Gecko/2009082707 Firefox/3.0.14 Accept: text/html,application/xhtml+xml,application/xml;q=0.9,*/*;q=0.8 Accept-Language: cs,en-us;q=0.7,en;q=0.3 Accept-Charset: windows-1250,utf-8;q=0.7,*;q=0.7 Accept-Encoding: gzip,deflate Keep-Alive: 30 Referer: http://rapidshare.com/files/243784101/eureka.s01e06.720p.hdtv.x264-sfm_CZ.part10.rar Host: rs492.rapidshare.com Content-Length: 13 Content-Type: application/x-www-form-urlencoded dl.start=Free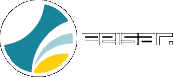 TRIVIA:


16.8.2006 That was the day I´ve purchased my PSP® console with brand new Wipeout Pure UMD disc.From that day, I was chased by an idea of creation the whole Ag-crafts of this amazing world. The crafts are cubic and simple in the shape, so the finished model is easy to complete....And easy to create..mostly

I must thanks to guy nicked as

Sausehuhn for creating in-game screenshots for me. As a first team to build I´ve decided for the Feisar The reason is simple.It is European team.-I live in the middle europe.. (and ..it is one of the easy-build crafts :o))

...more info and news at: wipeoutzone forum .

see you there ...

MODEL:

As I anounced..the 3d model of the Feisar craft was simple. Easy shape with low-polygon surface.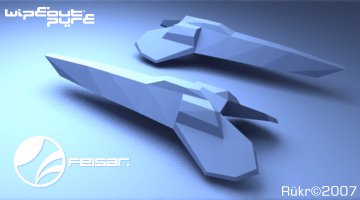 Texturing or coloring the extracted blank model is another story. Thanks to the sharp screenshots the job was much easier. You can see for yourself how much different is the papermodel from it´s game twin.
IN GAME MODEL.... vs............PAPERCRAFT


The model of the one Feisar craft has 11 parts, Display stand, designed as a part of the track (VINETA K finish line) has 8 parts.So the level of laboriousness is low 1.5/5. The pdf document with the whole model is located below.

....(click at the picture)
INFO:


The feisar.pdf

document including:

.....Original Feisar antigravity craft

2´nd livery Feisar antigravity craft

.......Display stand for Feisar craft

...............................Building plan Document size: 2449kb


WALLPAPER:

As a little bonus..I´ve prepared a PC wallpaper for you.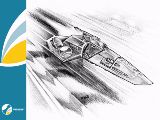 in various sizes... .......Download the resolution you need


640 x 480

800 x 600

1024 x 768

HELP:


For opening and printing the PDF documents you must have the Adobe Acrobat Reader 5 or higher installed in your computer.For downloading the latest version of this freeware go to the Adobe pages.




All Wipeout Pure game materials are Copyright © Sony computer entertainment. & SCEE developer Studio Liverpool These pages are unofficial and non-profit. Rükr ©2007