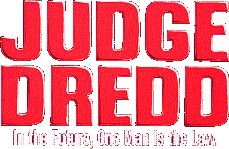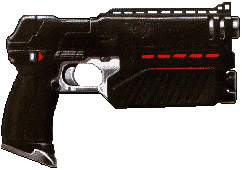 Here is another weapon in 1:1 scale..and a you can see ,we are in Bonus section so this "gun" isnīt from ALIENS. And as the tittle says it is from Judge Dredd movie. It is the Silvester Stallone personal gun...called the Lawgiver.. ***



After long (4 years) break has the Lawgiver itīs upgrade
in the shape of personal things of every Judge.
The Mega City 1 Book of Law and Judgeīs badge.



Model od book has 5 parts and badge has 6.
The level of laboriousness is low.... 1/5.
The upgrade is totally opposite to the lawgiver in this point :o).
Iīve competed them within 2 hours.
It is a relaxing work.....
And here it is ...for download.


HELP:


For opening and printing the PDF documents you must have the Adobe Acrobat Reader 5 or higher installed in your computer.For downloading the latest version of this freeware go to the Adobe pages.




*** Itīs nice compact handgun,I really love it:o). And here it is......

The model is has ~80 parts... But is really difficult to complete,so it is my first model with highest level of laboriousness 5/5 . Itīs really hard..specially for me:o).. But if you succesfully build this gun,
you will have a really detailed replica...
..."I am the LAW"...:o)))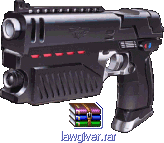 The password for this archive is LAWGIVER and if you have any problem ,
you know what to do... WinRar 3.0.0.



All Judge Dredd movie and "LAWGIVER" materials are Copyright Đ Cinergi pictures entertainment. These pages are unofficial and non-profit.