At final:the Links page is here.
But first I want to offer you some of my banners to exchange.
They are useful for your links to my pages.


Banners are unificated by the standarts from the internet.
Lets begin with the bigest one: full banner 468x60



and his variation 468x120



half banner 234x60


2versions of vertical banner 120x240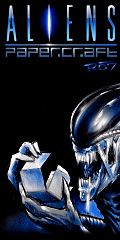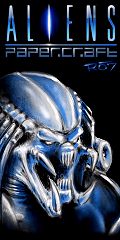 pop-up square button 125x125 in 2 versions.



classical buttons: button1 120x60



and little bit bigger button2 120x90



and the last and smallest micro bar 88x31




Write in the source code then: http://aliens.humlak.cz


Your links:




First link is my Provider: HUMLAK the metropolitan network.
There are few really good web cams.
(Trutnov square,Zacler square, a Krkonose mountains)
..all in high definition.





Next link is Anelinns interesting web about beadwork.





English web full of links to free papermodels





Forum about czech papermodels-lots of plans and links there.





Info-web about papermodels-lots of good links there





Google group about papermodeling called Papermodels 2.
Smartgroups follower.




Web about Terminator events - lots of informations there.
I´mean good informations about everything from the Terminator world.




Friendly pages and partners in building of a papercraft from the Starcraft 2 game



Czech information portal about everything from the world of Starcraft 2 .



Really good fan pages about Starcraft 2 game - now: the drawing competition is running.
(first partner of Alienspapercraft) .



Another excellent fan pages about Starcraft 2 - lots of tales there :o)



Official english portal of Starcraft 2 PC game. There are lots of Hi -res screenshots ,
bunch of quality videos and more great things for download.




This page is still in development and the links number is still increasing.


Stránky jsou ne-profitující. Rükr ©2007