What we have here?..:o)..It is another model inspired by PlayStation® game called Ridge Racer Type 4.I love those car designs and their names..specially ASSOLUTO MOTORS,but .. there is one car in the TERRAZI MACHINE Shop: The TERRIFIC (That I love for it´s flat shape) ..so I´ve decided to build a model of it :o)

Model´s scale is around 1:24..and It has 40 parts including the statue of Reiko Nagase and the Road billboard. Level of laboriousness is 2/5 ,so not too high... .here it is...The TERRAZI TERRIFIC car in the PAC RACING CLUB colors.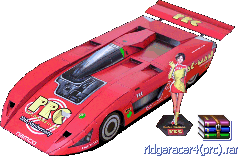 Here is the password as usual: RIDGERACER4 .. and if anything go wrong ,try to download the file again or use
the WinRar 3.0.0. program.


And here it is: Terrific in other 3 teams colors :o)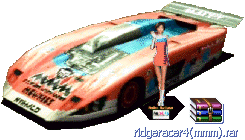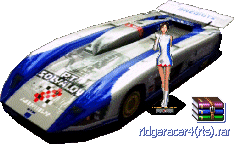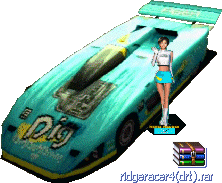 +
If you want ,you can design terrific car by yourself. Here is prepared the BLANK version for your graphic experience :o). Pass is the same...RIDGERACER4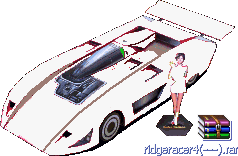 +
Here is my creation-Terrific in Aliens papercraft club colors. It´s my promo car :o))))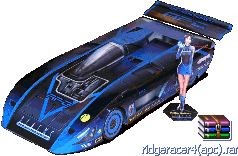 Maybe there will be some other cars from this great game....someday........

All Ridge Racer Type 4 and "TERRIFIC" materials are Copyright by © NAMCO inc. These pages are unofficial and non-profit.