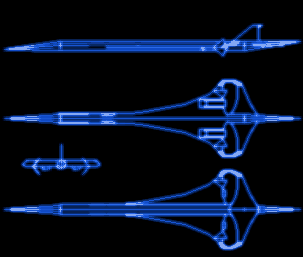 I like to play PlayStation ® games... ...and one of the best games on the old PSX is AceCombat 3-Electrosphere flight simulator. In one mission called ESCORT, you must protect the air-liner. And here it is The "R 505U". ***

The model is in 1:200 scale... So you can imagine how big it can be in the full size. Model is easy...level 1-1.5/5.. ..."lets flight"...

The password for this archive is R505U and if you have any problem ,
you know what to do... WinRar 3.0.0.



All AceCombat 3 - Electrosphere and "R 505U" materials are Copyright © NAMCO inc. These pages are unofficial and non-profit.