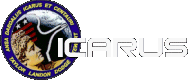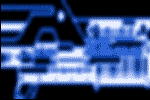 This is my first model in BONUS non Aliens section. And first model of "Diorama". I think that ICARUS is first real made shuttle craft in the movie. ***

Paper model is very easy... 15 parts only. Level of laboriousnes is 1/5. Model is maded in two versions: 1) Stylistic version with clear surface texture. 2) Real movie version with dirty texture direct from Planet of Apes. ...so ..make a choice..which one?


Allmost forgot..the pass for archives is ICARUS and if you have any problem with icarus.rar or icarus2.rar archive
here you can download WinRar 3.0.0.program.


No videoclip for download,but who cares...:o)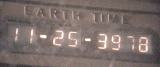 Strange time...isn't it?

All Planet of the Apes materials are Copyright © Twentieth Century Fox Film Corporation. These pages are unofficial and non-profit.