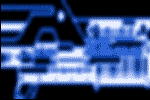 Another remake model by the ABC magazine comic is here. After long time..:o) it is the starship GALAXIA. It is my second "thank you" for what I´m today. The paper model maker:o).. ***

Model is cool isn´t it? It is allmost 60cm long :oO Level of laboriousness is 3/5.. Model is made in 99 parts including display stand.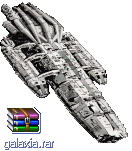 The pass for this archive is GALAXIA and if you have any problem with it,
here you can download WinRar 3.0.0.program.



Všechny materiály jsou použity z časopisu Abc mladých techniků a přírodovědců, a Abc speciál. Tyto sránky jsou neoficiální a já z nich v žadném případě neprofituji