And here is something different from all those starships. Itīs a "Paper truck" based on the little metal model from Hotwheels.(Tilt Cab - Road Pirates) Ilike this model fo itīs futuristic design. I called it CHEYRON 2002 SUPER TRUCK. ***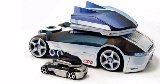 The model is in 1:24 scale...allmost So you can compare this papercraft with others..in this scale :o) Truck is easy enough to build...lab.level 2-3/5.. Model is made in 70 parts....happy building.

The pass for this archive is CHEYRON and if you have any problem with it,
here you can download WinRar 3.0.0.program.


Trailer will be soon i hope :o)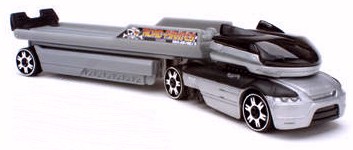 All Tilt Cab-Road Pirates materials are Copyright Đ Mattel inc. Hotwheels Ū. These pages are unofficial and non-profit.