Here is one dropship with the new camouflage pattern
direct from the USCM technical manual.
It is the dropship No.27 called Loose Moose.
Other informations are the same as usual:
1:148 scale 90 parts lab.level 3/5..that´s all.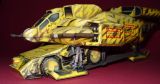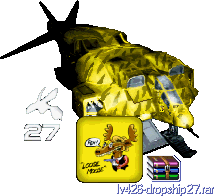 All Alien, Aliens, Alien3 materials are Copyright © Twentieth Century Fox Film Corporation. These pages are unofficial and non-profit.