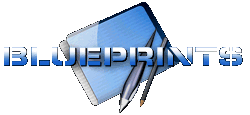 Here is a little bit unusual corner called- blueprints.Itīs a place about my drawings and ideas of new ships,vehicles and camouflage patterns,
or informations of c.c.v. Gaspra from my fan film called Terraforming.
Drawings are hand -maded (mouse,tablet,scans of the pen or pencil based drawings) ,
or computer generated images of 3d model (3D Studio MAX) . By some of the drawings a papercraft can be created.
The UD-4LX2 Dropship 09 is the proof.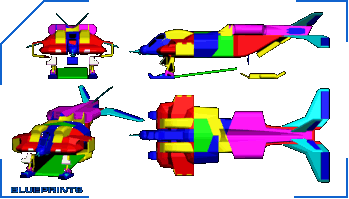 The rest of them are ideas only,.....or maybe not...who knows . :o)
Here they are .



First in the row are "technical blueprints" of camouflage patterns
of Cheyenne UD-4L Utility Dropship.
.the were created for "ALIEN LEGACY" forum in years 2005~2006.

.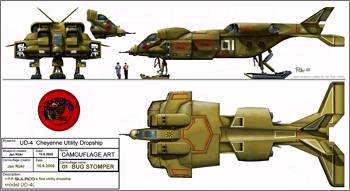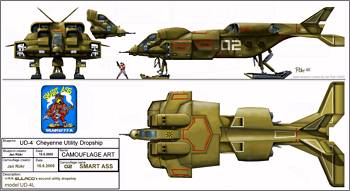 Those are classical camouflage patterns fom the ALIENS movie.. No. 01 called as BUG STOMPER crash in the LV-426
and No. 02 SMART ASS Bishop has save returned to Sulaco with it .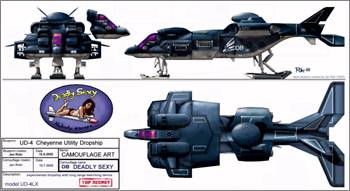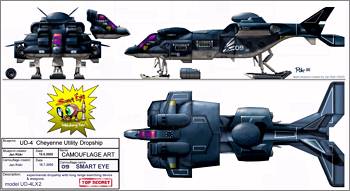 The Experimental ship UD-4LX No. 08 Deadly Sexy
was created as a reaction to request of "little different ship".So it has completely
new nose (no more antennas and machinegun). It has more stabilization wings also.
And the major thing - The radar intalled in the back of the ship.
Development continued with second version UD-4LX2 No. 09 Smart Eye,
which has extra weapon system signed as ASAD.(Airborne Search And Destroy).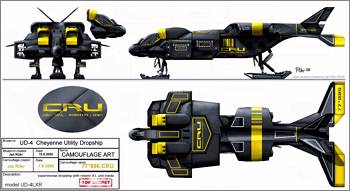 Next creation is experimental too. The UD-4LXR CRU,
The R letter means,that the ship is equipped and controlled with the robotic unit (a.i.)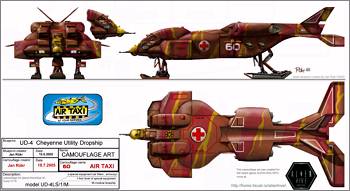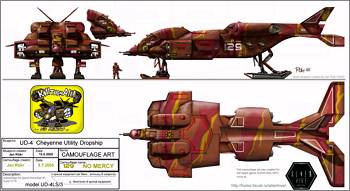 Those two ships was created by the story of guy called SPID3R,
They were basycly created for the ALIEN HIVE RPG game
but there is no activity for 4 years.
I think that the project is dead.
story scrap: Both ships are in their missions in the planet Honchius 41.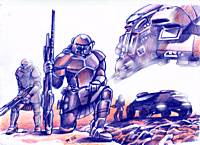 Itīs a brown ,lava and dusty planet.
Thatīs why the UD-4LS/1/M No. 60 AiR TAXI medical dropship,
so as UD4-LS/3 No.129 No Mercy has Air filters and hydraulics coverage.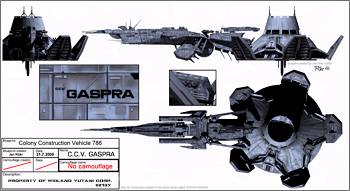 The next idea was colony construction vehicle c.c.v.Gaspra,
You can see it in my Terraforming fan film..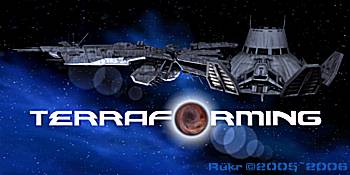 Couple of drawings for manual,
to the long lost ALIEN HIVE RPG game.



What weīve got here?...
some progress pictures from the Terraforming fan film creation.









Thatīs all.....If Iīll draw something in the future, it will be shown here.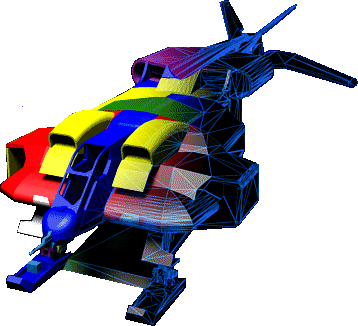 All materials on this page are Copyrighted.

Đ Rükr 2007 . This page is official and still non-profit.