And here we go with the second part of the landing area.
This part is more fictious ,than the model in the movie.
So I´ve decided to put some fuel structures into it.
well, for now is the Landing grid area finished.


Fully completed landing area
both parts are together...

Couples of stylized photos of the landing area
- just like from the movie :o)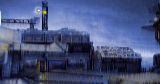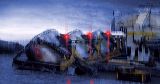 Well..the second package of the landing grid has 103 parts..
Level of laboriousness is 3/5 because there are some
tiny parts and you must cut them out with the scalpel.
The rest ..as always..scale: 1:148.
The Landing grid area structures are finished,but....
If you want the "land texture" papermodel, you must wait
for while.I must put some glueing places into it....
And most wanted part- the wind wall.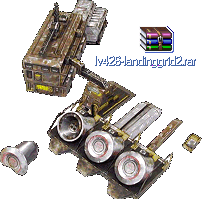 All Alien, Aliens, Alien3 materials are Copyright © Twentieth Century Fox Film Corporation. These pages are unofficial and non-profit.